UPC - HAPPY HOME

Abut the brand: UPC is the largest TV cable operator in Switzerland.
UPC wanted to promote a new product "Happy Home" that includes 240 Channels TV + Faster Internet + Iphone. They wanted to focus on their new TV Series offer.
THE REAL HAPPY HOME
How can it be the real Happy Home 2018?
The living room is the place in the house where we spend most of our time, usually watching TV series. The idea was to build a big house that only had living rooms inside. Each living room along with its furniture was set exactly in each of the living rooms of the most famous TV series.
For a limited time, people were able to reserve one of these rooms to watch their favourite TV series. They could feel that they were inside of the series by sitting in the same living room.
I WANT THAT
Sometimes, you like something from the Film or TV Serie a that you are wachting, the red pullover that dress Elliot in E.T, the Big Kahuna burger that appears in Reservoir Dogs or how to get the fix the hair like Dany Zucco in Grease. With this new UPC function, you will know everything that you always wanted. Also, a good oportunitty for brands.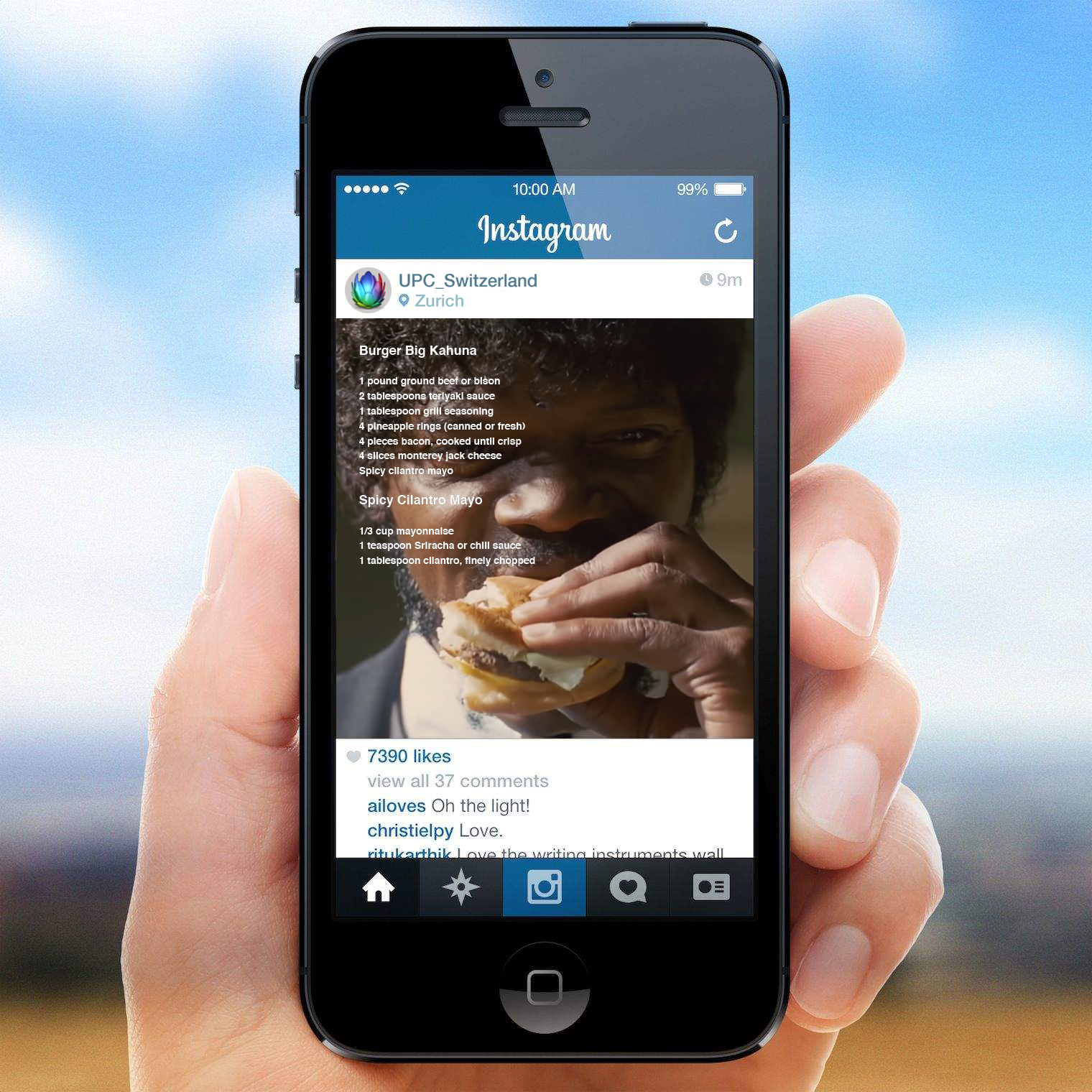 Receipt of Big Kahuna Burger that appears by Reservoir Dogs
Now, you can get a similar pullover at Zalando.com
Dany Zucco Hair by Grease (possible discount at a hairdresser)

WHAT TV SERIES CHARACTER DO YOU LOOK LIKE?
To promote their TV Series, we set some surprised mirror panels around the principal streets and at the main train station. When you are looking at yourself in the mirror, the screen will be activated. On the screen will appear the character you most resemble from one of the most famous TV series.
GUESS TV SERIES BY EMOJIS



BE HAPPY


When you watch a new TV Serie that you loves, you are experimenting time of happiness. How many seconds of happinnes UPC can bring you?
SPOILER ALERT! - RECONNECTING PEOPLE

Is a little bit annoying when a friend that is watching the same TV serie, makes you a spoiler of it. To solve this, we create a new TV option for a group of friends. With this option, you just have to choose a number of friends, until every one of these friends is not connecting, the TV serie will not start.